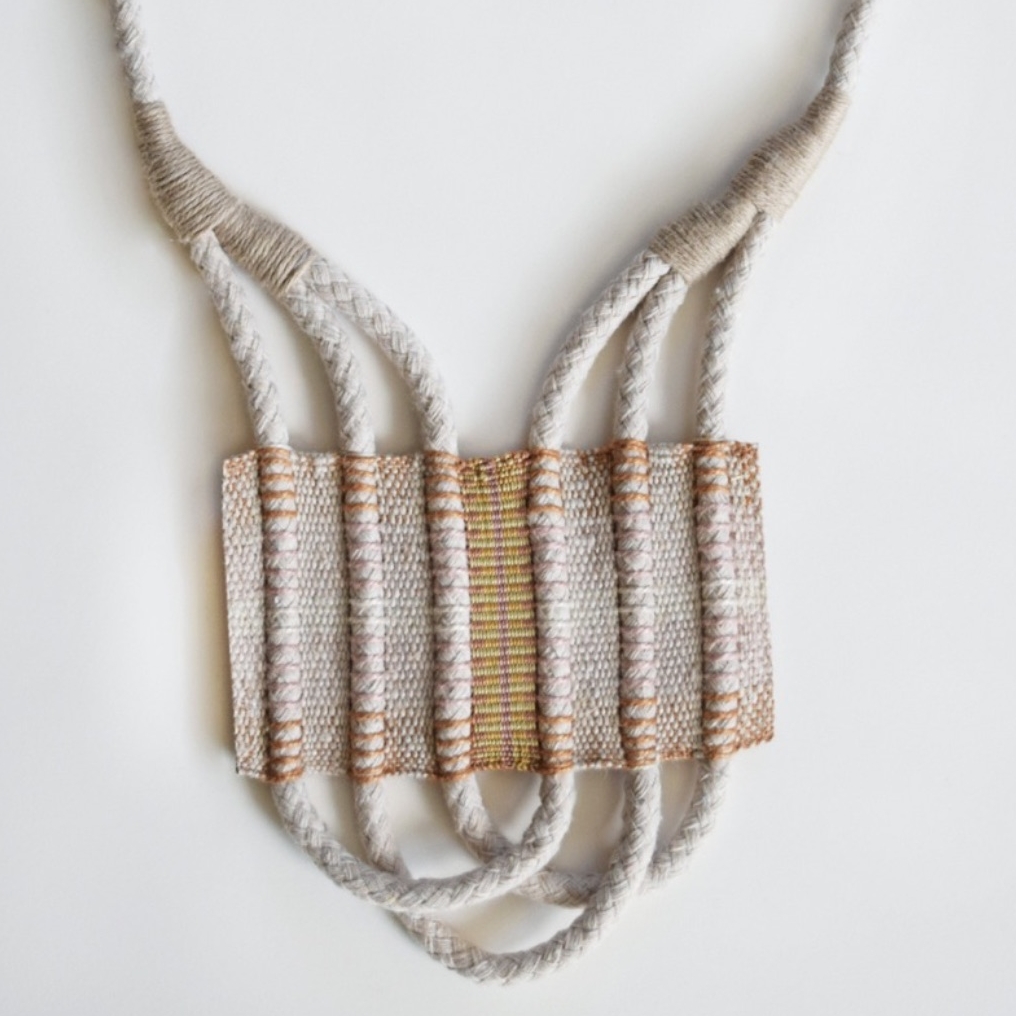 Lale Necklace by LESH
The LESH Lale Necklace is created with multiple layers of cording, connected through a woven linen panel and coiled fibers. It is named for its tulip-like shape, and has an adjustable tie closure. Warm palette.
Pendant is 6" long x 3 1/4" wide at center.
LESH is a line of hand-woven jewelry created by photographer turned fiber-artist, Summer Moore.
Inspired by antique Andean textiles seen throughout the Sacred Valley of Peru, Summer returned home to New York eager to learn the intricate practice of weaving. Upon speaking with her family about her new interest, she discovered her grandmother had been an avid weaver as well. Although they never had the opportunity to weave together, her grandmother's unique tapestries continue to inspire Summer's development as a fiber artist. Lesh was Helen Jane's maiden name.
sold out